Heartfelt gift bundles are the ideal solution to stock up the freezer and lend a helping hand. All meals are made with love and delivered with care.
Start Shopping Here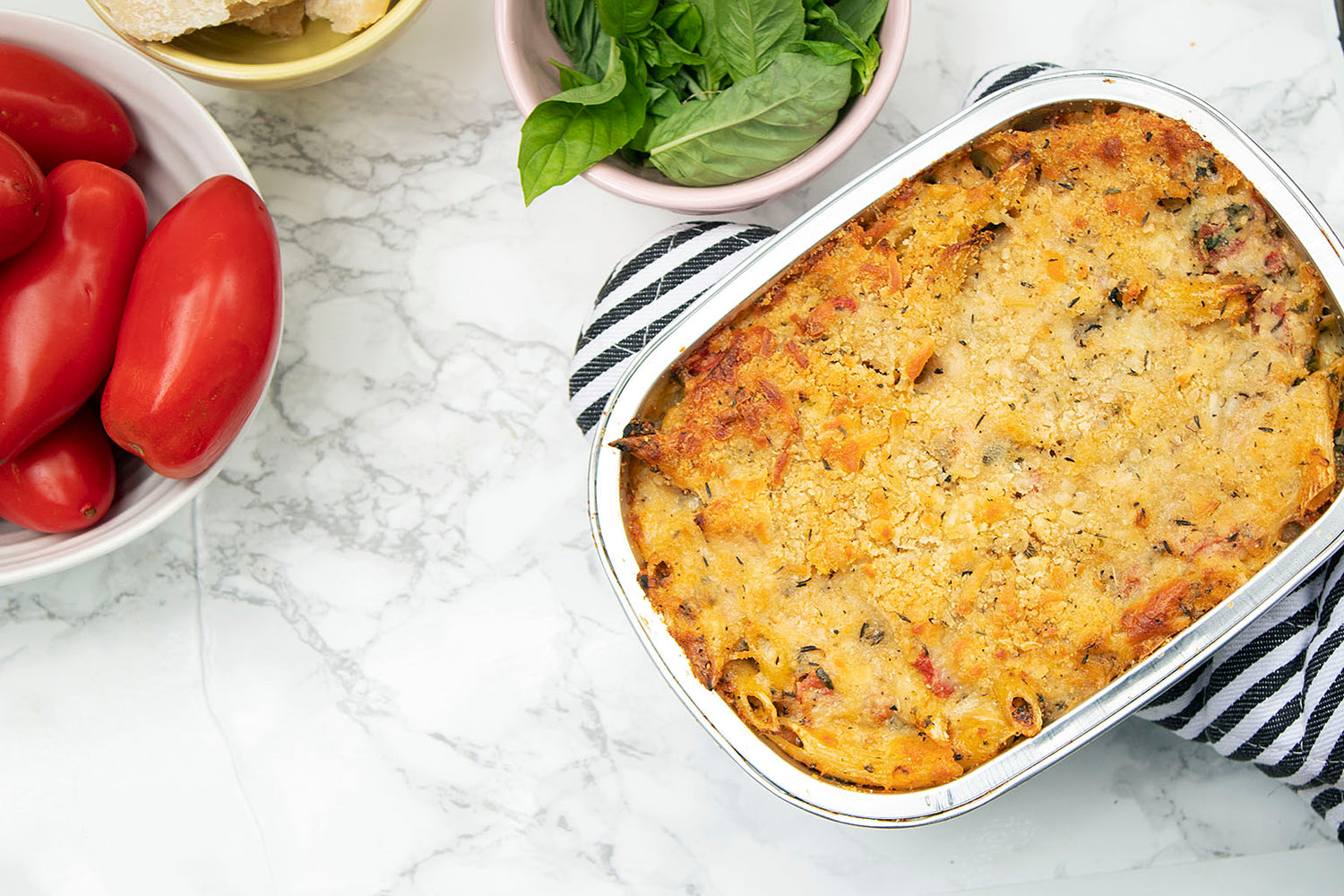 Why Todaysmenu?
Order online- no contracts or subscriptions. Order once or every week.

Hand prepared by our in house chefs
High quality ingredients with superior taste and convenience
Designed to be easily stacked and stored in recyclable packaging.
Toronto GTA delivery
or midtown pick up
Providing best in class service, delivered right to the door, on time and always with a smile
We make it easy to nourish yourself and the people you love.
The personal chef right in your own freezer!
Watch How Dinner Is Served
A Few Things To Know
DELIVERY INFO

TELL ME MORE.

1. Create an account.  Place your order for delivery on a date  that is available to your postal code on the calendar at check out.
Orders must be a minimum of $115.00
Delivery fee is calculated at checkout

2. Email will arrive confirming your order with an order number.  Press view your order to see all the details. 

3.  Deliveries arrive between 10:30 am-4:30pm in "M" postal code and some "L" postal code, and 2:30pm-6:30pm in most " L" postal codes**. A time window will be provided via mobile text on the day of your delivery.  
 If this is a gift, please be sure to provide this number so recipients can plan accordingly.

Once the gift is delivered the sender will receive an email confirmation.

** L postal codes between 3:00 -7:00 include  Oshawa, Ajax, Pickering, Whitby, Burlington, Hamilton, Newmarket, Aurora, Stouffville
Caledon, Parts of Brampton.

How does the delivery arrive?

All prepared meal deliveries arrive in an insulated, Todaysmenu silver thermal reusable  bag or cooler. Please answer the door or let the driver know you are home with a friendly wave and the driver will remove your food and place it at the door /porch.  Put your meals directly into the freezer.

If you are not home, your delivery will be left at your front door or concierge.  If you have a specific place (side door or on the bench) let us know in the notes section at check out. Deliveries in hot weather can be left for 1-2 hours max unattended.  You are welcome to leave out a cooler if you prefer - just let us know and the driver will place within.

We are not responsible for stolen or damaged product when left unattended.  Leave the silver delivery bag out for the driver on your next delivery. 
We are doing our best to re-use where we can and reduce landfill. 

How does gift delivery work?

We love arranging the gift of prepared meals . This is a big part of our service and we do it very well.   At checkout simply input the recipient shipping information that must include a contact mobile number.
Please note many condos will not allow for food to be left unattended at reception and our driver is required to contact the gift recipient.


*We understand how fun a surprise delivery is, but we do not want to leave the gift unattended in case they are not home or busy inside. We will give them a call or text to let them know the gift is at the door*

Where do we deliver?

The Toronto extended GTA - from Hamilton  to Whitby and everywhere in between.  Use the postal code checker on the main page to see if we deliver to you.

 Fees calculated at check out

*Redelivery Fee*

Redelivery fees will apply if the wrong address has been supplied. 
Triple check for a condo delivery that you have included either a  buzz code & mobile phone number and correct name on building entry dialer.


Did you know that many buildings in the city of Toronto will not allow a food delivery to be left unattended or left with the concierge? If we cannot reach you or the gift recipient, we cannot leave the food.  


Building deliveries, please be prepared to answer your phone / buzzer during the delivery window to meet the driver in the lobby or make arrangements with the concierge if available. If the driver cannot reach you, the delivery will be redelivered at a later date for a fee.

 

 
PICK UP INFO

TELL ME MORE.

Place your order online
(no in store shopping available)

852 Millwood Road, TO, M4G1W6
Bring your own reusable shopping bag(s). Just like the grocery store.
Plastic bags will not be available.
We will repack your items in your bags at arrival.

 
Arrive for pick up between the hours 
Tuesday , Wednesday & Thursday 10am - 4pm
Friday & Saturday  10am -1pm
Closed Sunday & Monday

All confirmed orders receive an email with order details.

For same day pick up orders - packed and ready within 30 minutes.

Leave the rest to us - our team will shop & pack up your gourmet healthy prepared meals and have it ready for your arrival.

Easy parking along Millwood Road and the side streets  

If you are unable to make your pick up day, give us a call, text  416-698-8667 or email info@todaysmenu.ca  to let us know.  


Thank you!  

closed  October 21
HOW TO ORDER

 

If you do not have one already, create an account for fast shopping and to keep easy access of past orders.

Now the shopping for healthy prepared meals begins.

1. Shop meals for 2, 4 , gift bundles or by specific need (gluten free, dairy free, vegetarian etc.)

2. Next you will select either home delivery or pIck up

3. Email confirmation will be sent confirming your order and the details for your delivery or pick up.

Deliveries comes in a reusable thermal bag.  You are responsible to leave this out on your next delivery if you are not home to accept the meals.  The delivery tab has further detail.  If this is a gift, please no worries.  Our gift to you if the recipient is not home 

All meals arrive frozen and sealed in either special aluminum oven/microwave trays or BPA free plastic.  Designed to be easily stored & stacked in the freezer.
All labels include complete ingredient list and reheating/cooking instructions.
All packaging is recyclable.  


Enjoy stress free delicious dining with no prep or clean up required!  Our promise that taste, appearance and quality have not been compromised for convenience.

 

 
BUY A GIFT CARD

The perfect present during life's ups and downs – like moving houses, a new baby, birthdays, dealing with illness... or just a gift for someone special who would appreciate a good meal and a break from the kitchen.
Valid for online orders at Todaysmenu


Gift cards can be sent electronically or printed from your own computer.

Customize the gift card with a personal message and theme. 

Themes include New Baby, Birthday, Get Well Soon, Thinking of You, and Generic Place Setting


A. Gift cards are delivered by email immediately if you select todays date

B. Gift cards are delivered by email on a future date on the calendar.  Please note that the time of the gift card delivery will be the same time the gift card is purchased. For instance, if you purchase at 2pm, the e-gift card will be scheduled for your future date at 2pm. 

C. Gift cards can be added to your cart and printed from your own computer.
please note that only the plate image is available for printing.
If you prefer, you can also email yourself the gift card and all the illustrations are available for selection.





All Todaysmenu, eGift Cards should be treated like cash: they cannot be replaced if lost, stolen, altered or destroyed. Todaysmenu Gift Cards, eGift Cards have no expiration date and cannot be redeemed or exchanged for cash. No fees will be charged against the unused balance of the gift cards. 
Help! We've Got Parents

Here we are in a new era of taking care of both our children and our parents.  This is fondly known as the "Sandwich Generation".  

Multigenerational needs have become even more pressing during the  post Covid-19 pandemic, with record numbers of adult children moving back home and with elderly parents needing new forms of care. 

Are you caught in the middle?   There's one major question: how, exactly, do we care for the carers? 

Take care of yourself: Eat right, get enough sleep, drink plenty of water, and engage in regular physical activity like walking or yoga or your weekly pickleball game. Keep in contact with your friends & family. No matter how hectic life gets, you need to take care of yourself—which includes making time for yourself—so you have the mental and physical energy to care for your parents and children.

Life can get overwhelming really fast when someone in the immediate family falls ill.  We have polled the experts and have put together a comprehensive plan with great tips and tricks on the path to easy eating.

Is this your situation?  We can relate and have the solution.

Dear Todaysmenu,
My mother passed away and my father has not cooked dinner in 40 years!  Help!

Dear Todaysmenu,
My father had a stroke and has lost his regular appetite.  We are having a hard time finding meals that he wants to eat and my mom is exhausted from cooking.  Help!

Dear Todaysmenu,
Both my parents have COVID!  Help!

Dear Todaysmenu,
Where have you been on our lives.  We are in our mid 70's.  Tired of cooking, but now we have to eat better.  Can you help?

Dear Todaysmenu,
My mother is gluten free and my father is vegetarian.  Can you help me select the menu?
Yes, shop the GLUTEN FREE menu and the Vegetarian Menu

We are here to help and have a solution for practically every situation.  There are a few things to know and consider before placing your order.

How to select the right meals for your parents.   

1.  Can they use the stove and oven?  If yes, then you are able to shop the entire menu.  

2.   Do you prefer microwave only?
If yes, shop the microwave only menu.

This will include a selection of meals that have microwaveable trays and also flat sealed bags that will require the use of scissors and place the meal in a dish for warming.

3.  Can they follow the directions on the label?
Every meal will have the label on the website exactly how it appears on the meals.
You can read this prior to placing in your cart.

4.  Is there a caregiver assisting with meals?  Is there a caregiver eating the meals with your parent?  Consider the amount of food you will need.
It might make sense to shop the meals that serve 2

5.  Can they use scissors to cut open the meal?

6.  Do they have containers to store leftovers for another meal?
Highly recommend a set of good containers that can go from fridge to microwave.  This allows for easy warm up.

7.  If you place the order for your parents, let them know the day and time it is coming.  Very important so they will open the door for the driver and get the meals right into the freezer.  If you let us know, we can pack the meals in smaller bags that are not heavy and manageable.


8.  Do you prefer to only order pre made cooked meals?  Please note there is raw marinated proteins on the menu and this will be marked clearly on the label.  
Here is a sample of the label.

 

 

Pantry items needed will be foil & parchment paper and oven mitts.

Here are some quick links to get you started.

Shop Meals for Two Servings. 

Shop Gluten Free Meals
Shop Vegetarian Meals

Delivery Information - click here

 

 

 

 
FAQ

FAQ

How long have you been in business?
Since 2002. That is rather remarkable! Our high quality food and service is what makes us stand out from other prepared food delivery services.   

Is your kitchen inspected?
Yes, we are inspected by the Toronto Public Health Department.

Where do you cook & package the meals?
We prepare, cook and package all meals at our commercial kitchen facility in Toronto.

Are all the meals frozen?  
YES! Isn't that clever. Made fresh daily and flash frozen.  All are vacuumed sealed - most are flat for efficient spacing in your freezer and others in special gauge aluminum trays.

How long does it take to cook a meal if everything is frozen?
This is the best part - fast! Most prepared meals are thawed in less than 20 minutes and re-heated in 10.
Some do require a longer cook time which is indicated on the label.

How do I cook or re-heat the meals?
This is the easy part. Detailed instructions are included for each item. Simply thaw and reheat. Options for conventional stovetop, oven, bbq and microwave where applicable.  Cook times may vary depending on your kitchen appliances.


 Can I use a microwave?
Yes, there are several meals that can be microwaved.  The aluminum food trays are microwave safe.  Look for this symbol!  Here is a link for easy shopping

What kind of packaging do you use?
The vacuum sealed bags are BPA free. The aluminum food trays are recyclable  and both oven and microwave friendly. Made from a light-gauge aluminum, they are ideal for protecting food from light, oxygen, moisture and contamination. The delivery bag is a thermal bag intended to be recycled by customers after each use with our expressed mission be waste free and continue to love the planet!

 

What are the options for ordering?
All orders are placed online with the option for Toronto delivery or pick up at 852 Millwood Road in Leaside.

Where is your delivery area?
We offer delivery in the Toronto GTA - for details link here to the delivery section

How does pick up work?
Place your order online and select the pick up date at checkout.
Link here for details

Do you offer in store shopping?
Our service is a pick up or delivery based service. No in store shopping and while you are asking - no pick up at the kitchen location either. Sorry! 
Let us do the cooking and shopping for you.  Just pull up and your order will be ready at your arrival.

 
Do I need to be home to accept  the delivery? 
No!  All deliveries arrive in our special thermal reusable bag or cooler.  If you are home, please answer the door or give our driver a friendly wave and your food parcel will be removed from our special container and placed at your door.  If you are not home, it will be left safely at your door.  The bags are reusable. Leave the bag out for the driver on your next delivery.  You are also welcome to drop them back off @ 852 Millwood Road.  

If you live in a building be sure to include the buzz code and building instructions for delivery.  If this is a gift the phone number of the recipient is required.

Can I send your delicious food as a gift?
Yes of course. This is a big part of our service. Who does not love getting gourmet meals delivered to their door?  At checkout simply input the recipient shipping information, delivery date and personal note in the comments box. Or contact us directly @ 416-698-8667 / info@todaysmenu.ca and work with our customer service team to customize a package that best suits your needs.  

I want this to be a surprise - do I still need to include their phone number?
Yes!  With food delivery it is always best to let someone know a gift of food is coming.  Our drivers also might run into an issue and need to reach the recipient.  We really do need their numbers and promise to not spoil the surprise.

Is the kitchen nut free?
Although we do not have a certified nut-free kitchen, our products do not contain any nuts; and are not made in the presence of any nuts. However, we cannot guarantee inadvertent cross contamination. 

Methods of Payment - 
All major credit cards and gift cards
Note - Method of payment cannot be modified once the order has been placed and confirmed.  


The order I received does not match my order order confirmation.
Please review your order when it arrives and contact our customer service team within 24 hours @info@todaysmenu.ca

Product returns will not be accepted at this time due to health and safety concerns. Product quality or freshness concerns must be raised within 24 hours of receipt and will be refunded to the original method of payment or an account credit. Replacement items are subject to applicable shopping or delivery charges. Refunds may take up to 7 days to be processes by your bank and credited back to your account/card. 

We will make product substitutions should it be required and use best judgement.

How do I cancel a confirmed order?
https://todaysmenu.ca/policies/refund-policy


How do I add items to  a confirmed order?
We love that you want to add more items, but it is easier to place another order than adding to the existing one.  

How do gift cards work?
Gift cards are redeemed online for delivery or pick up at the midtown location @ 852 Millwood Road, M4G 1W6

Do you offer any coupon codes?
Sign up for our newsletter for first time access for pop up codes.
Coupons apply to food orders only with a minimum spend of $150.00



 

 

We would be pleased to provide more detail, feel free to contact us at info@todaysmenu.ca 
Delicious and super healthy. More Than Six, but Less Than Eight Different Vegetables. Mildly spiced curry, with fresh cut vegetables, green lentils and chickpeas.  A best seller that is must...

Delicious and super healthy. More Than Six, but Less Than Eight Different Vegetables. Mildly spiced curry, with fresh cut vegetables, green lentils and chickpeas.  A best seller that is must...